Corporate Transactions & Counsel
Our attorneys provide transactional support across the entire business lifecycle.  From corporate formation and governance documents, prime and subcontracts, teaming and nondisclosure agreements, leases, licenses, asset and stock purchase agreements, to employment agreements, executive separation agreements, and stock option plans, XLP attorneys have handled transactions in size from a few thousand dollars to tens of millions of dollars.
Our firm brings an integrated focus on intellectual property rights as part of our transactional efforts, ensuring that each client's patent, trademark, copyright and trade secret interests are protected.  We have specific experience in protecting intellectual property under Federal and state government contracts.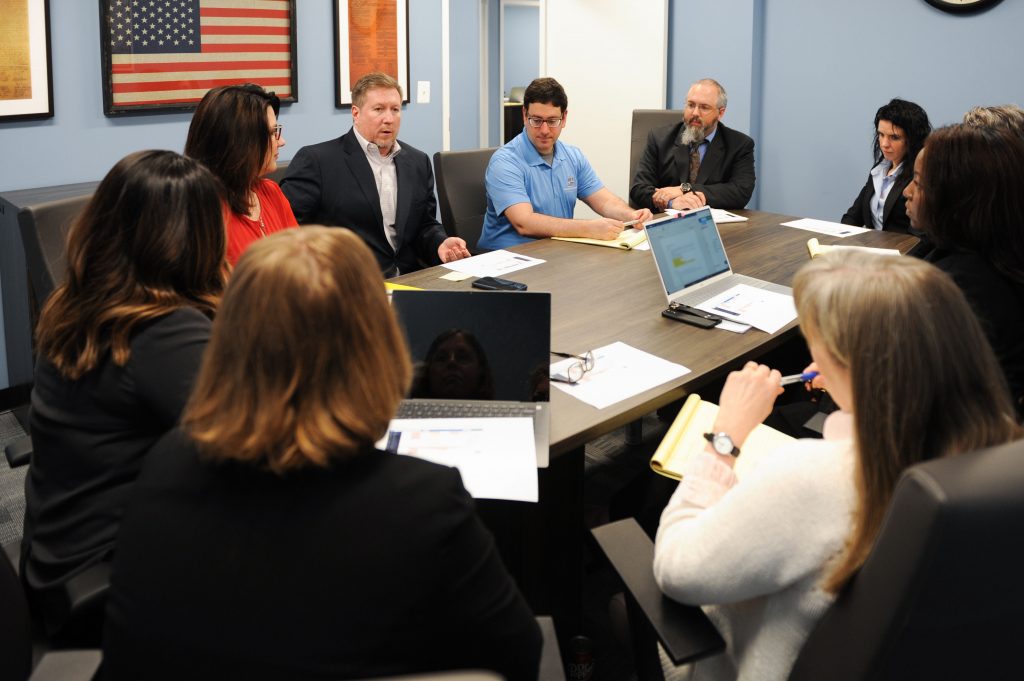 Skilled Attorneys
XLP attorneys bring significant business experience along with distinguished legal careers. XLP attorneys understand the challenges faced by business decision makers.
Legal Defense
XLP attorneys focus on identifying and mitigating risk; smart decisions in the drafting of corporate instruments and contracts reduces the chance of expensive and time-consuming litigation in the future.
Full Service Firm
XLP offers seasoned attorneys with proven track records in both transactional work and litigation. Our litigation experience makes us better drafters, and our transactional experience informs and bolsters our litigation efforts. Our clients need make only one call to access the legal services and support they require.
Outsourced General Counsel
XLP attorneys function as outsourced General Counsel for many emerging and mid-market clients.  Some clients may only reach out to us a few times a month, and others will reach out a few times a day.  In either situation, XLP attorneys are available and responsive – our support does not end at the conclusion of the workday!  Our attorneys advise on every aspect of modern global business, from corporate formation, to contract negotiation to employment law to mergers and acquisitions.
The tables below detail some, BUT NOT ALL, of the corporate transactions our attorneys undertake. 
Forming corporations (C and Subchapter S), limited liability companies, and partnerships
Drafting articles of organization and articles of incorporation
Drafting bylaws, operating agreements, partnership agreements and other corporate governance documents
Serving as registered agents, performing annual filings and securing Federal Employer Identification Numbers (FEINs)
Drafting Non-Disclosure Agreements and Teaming Agreements
Drafting, reviewing and negotiating Contracts, Subcontracts, Purchase Orders Other Transaction Authority (OTA) agreements, licensing agreements
Drafting and reviewing commercial leases, employment agreements, employee separation and severance agreements
Corporate investigations and compliance, including harassment allegations, safety violations, and Sarbanes Oxley infractions
Drafting and negotiating Letters of Intent, Stock Purchase Agreements, Asset Purchase Agreements and Bills of Sale
Review and analysis of Due Diligence documents and data
Drafting Shareholder Agreements, Board of Directors and Shareholder resolutions
Closing Merger and Acquisition transactions
Testimonials
What our Clients say About us
In need of a corporate General Counsel, Milt was recommended to me by the managing partner of an AMLAW 500 firm. Milt came to my office on a day that the federal government was closed due to weather. That was in 2009 and almost 13 years later he is still our General Counsel. Milt has successfully advised us on all matters from the mundane to the most complex to included employment, mergers and acquisitions and various government contract compliance issues.
Always accessible, always professional, and always has your best interests in the forefront. Milt's reputation for ethical excellence gives him significant credibility with opposing counsels and various government agencies and courts. Aside from all of this, Milt takes a very pragmatic approach to issues with a keen sensitivity to the demands and challenges faced by small business. If you are looking for effective counsel, you want this man on your team.
Amber Peebles
President, Athena Construction Group, Inc