Government Contracts
XLP attorneys understand the "alphabet soup" of Federal Procurement regulations. Among the Federal Acquisition Regulations (FAR), the Defense Federal Acquisition Regulations Supplement (DFARS), Code of Federal Regulations, Small Business Administration regulations, XLP attorneys have hands on experience guiding emerging to mid-size businesses navigate these laws, rules and policies. XLP attorneys advise entrepreneurs on forming businesses that qualify for Federal socio-economic programs, guide executive management on acquisition compliance requirements, and argue on behalf of clients when Government regulations are violated.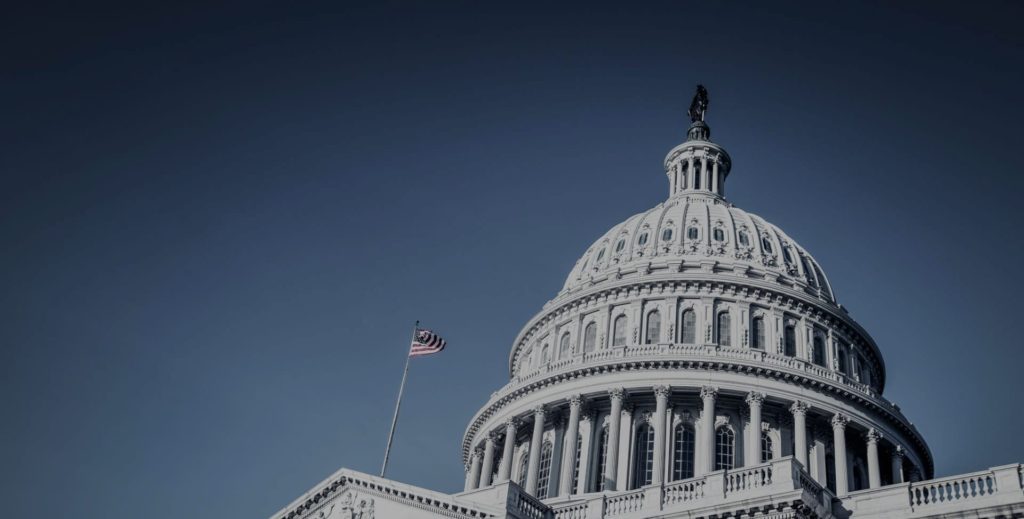 Practice Chair Milt Johns brings 35 years of experience in the government contracting arena, including over 2 decades in the practice of law.  He has not only appeared and argued cases in state and Federal courts, but has held significant management positions in private industry, in contracts, operations, program management, international transactions and business development. XLP attorneys have real world experience that more expensive firms can't offer – our attorneys have written proposals, executed government contracts, managed P&L lines, hired and supervised employees, and bought and sold businesses.
Skilled Attorneys
XLP attorneys bring significant business experience along with distinguished legal careers. XLP attorneys understand the challenges faced by business decision makers.
Legal Defense
XLP attorneys focus on identifying and mitigating risk; smart decisions in the drafting of corporate instruments and contracts reduces the chance of expensive and time-consuming litigation in the future.
Full Service Firm
XLP offers seasoned attorneys with proven track records in both transactional work and litigation. Our litigation experience makes us better drafters, and our transactional experience informs and bolsters our litigation efforts. Our clients need make only one call to access the legal services and support they require.
Outsourced General Counsel​
XLP attorneys function as outsourced General Counsel for many emerging and mid-market clients.  Some clients may only reach out to us a few times a month, and others will reach out a few times a day.  In either situation, XLP attorneys are available and responsive – our support does not end at the conclusion of the workday!  Our attorneys advise on every aspect of modern global business, from corporate formation, to contract negotiation to employment law to mergers and acquisitions.
Testimonials
What our Clients say About us
I can't express enough our gratitude to Milt Johns for assisting our Small Business in navigating the ITAR landscape. Milt is beyond supportive and incredibly knowledgeable. He is patient, articulate and very detailed oriented. In addition to ITAR, he has guided us through complex international contracting and legal actions, providing superb advice for nearly a decade.
Alison B. Rubin
EVP, Conflict Kinetics
The tables below detail some, BUT NOT ALL, of the corporate transactions our attorneys undertake. 
Establishing small businesses, woman owned small businesses (WOSBs), disadvantaged business entities (DBEs), veteran owned (VO) and service-disabled veteran owned small businesses (SDVOSBs), small, woman and minority owned (SWaM) businesses, socio-economically disadvantaged businesses (8a)
Drafting bylaws, operating agreements, partnership agreements and other corporate governance documents to comply with socio-economic program requirements
Registration in and compliance with System for Award Management (SAM)
Drafting Non-Disclosure Agreements and Teaming Agreements
Drafting, reviewing and negotiating Contracts, Subcontracts, Purchase Orders Other Transaction Authority (OTA) agreements, licensing agreements
Drafting and reviewing commercial leases, employment agreements, employee separation and severance agreements
Corporate investigations and compliance, including False Claims Act cases
Bid Protests at Agency level, Government Accountability Office (GAO) and Court of Federal Claims
Prosecuting claims against the Federal Government under Contracts Disputes Act, including requests for equitable adjustments (REAs), terminations for convenience, Contracting Officer Final Determinations (COFDs), and appeals to the Armed Services Board of Contract Appeals (ASBCA), the Civilian Board of Contract Appeals (CBCA) and Court of Federal Claims
Defense of claims under the False Claims Act, and Federal forfeiture cases
Defense of, and appeals from, suspension and debarment determinations, security clearance denials and suspensions (personal and facility) and terminations for default